The Coach-Mentor Certificate Program for all animal caregivers and related professionals
"Your research, dedication, & expertise in the areas of Compassion Fatigue, Resiliency & Coaching is compelling and fills a very specific need for our industry; work in animal welfare. You are a natural teacher; and I have gained a lot from your course."
Jenn Toof: Senior Infection Control Specialist, Ontario SPCA
Click here for more testimonials
Past Workshops:
September 17th & 18th, 2015
Verity Club, Toronto
The Coach-Mentor Certification Program is fundamentally about facilitating change: moving from a current state to a desired state. Award winning certified coach, Dr. Pat Comley delivers a refreshing, original and motivating approach, specializing in helping animal caregivers and anyone working with caregivers, the common stresses and challenges found in this unique caregiver community.
During the intensive hands on training* Dr. Pat Comley will apply her expertise in stress and adaptation to deliver the unique skill set required for building resiliency in Caregiver Organizations. The focus on resilience provides a catalyst for positive change.
Coach-Mentor Competencies:
Build tools, support, and structure for 'Better Conversations. Better Results'
Power of Positive Mindset and staying 'Curious'
Build resiliency through the lens of emotional intelligence (you can grow E.I.)
Understand and Apply 'Trauma Informed Care' coaching through the lens of Neuroscience and Coaching
Build a coaching framework to use with Conflict Resolution & Bullying
*Note: This is not a 'train the trainer' program, this program is designed to be solution focused and to be the preliminary step required for running or augmenting your own comprehensive resiliency program. This course is the pre-requisite to several specialty programs Dr. Pat will offer in the future.
Who should attend: Anyone in the Public who is working with caregivers or is a caregiver themselves and is interested in a new approach to help break the cycle of compassion fatigue/burnout in your workplace. The program will be approached from a 'leadership' approach.
Cost: $400 + HST per person; receive 5% off if 4 or more people from one organization attend. Program includes 3 post training follow-up webinars. Early Bird Special: $375 + HST if registered by August 31st, 2015. Payment welcomed by e-transfer or cheque BEFORE the workshop is held. Call Pat at 416 523-2154.
Please Register by September 13th, 2015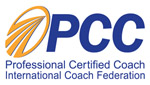 Certification from International Coaching Federation (ICF)
Build relationships in Coach-Mentoring:
Create an environment where others are inspired to be their best
Communicate more effectively
Coach-Mentor others to higher levels of resiliency and wellness
Develop skills to maximize motivation and well-being in the workplace
Enhance relationships through clarity, collaboration and shared commitment
Curious if you would make a good Coach-Mentor? Try the simple quiz below to see if you have a Coach-Mentor approach and mindset and for more information on the program review the Coach-Mentor competencies that are offered in the Certification Program.
Would you like to learn more about Coach-Mentor 'Resiliency and Wellness' Certificate Program for Animal Caregivers® and how it can help you? Click here to email Dr. Pat Comley for a complimentary introductory session or call. Dr. Pat strongly recommends an in-house program for better results (discounts available). 416-523-2154.